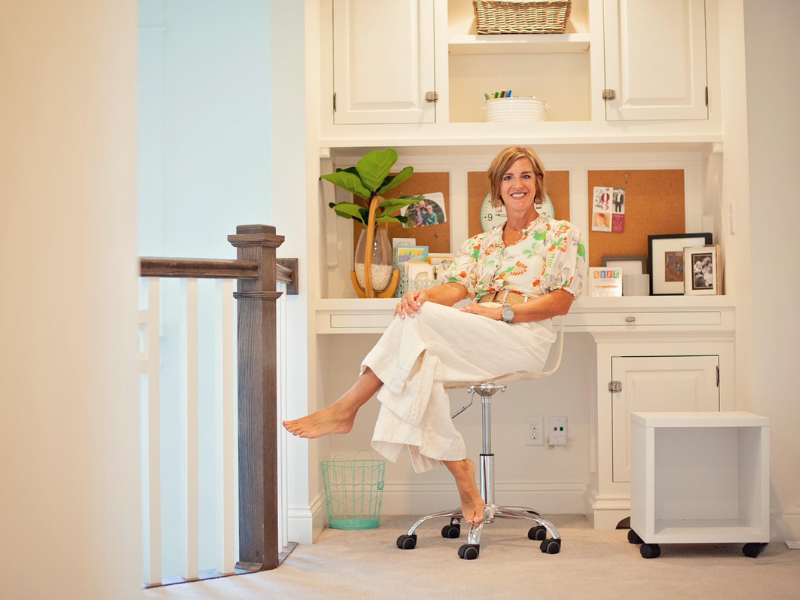 I am from West Lafayette, Indiana, moved Louisville in 1995 after graduating from Indiana University Bloomington. MPG Wardrobe Consulting began in 2009 after years of people telling me that I had a gift for getting dressed and fashion. I come from a sales and marketing background and worked for large companies with a national presence.
When I was young, I would play with fashion plates and create outfits for hours with different textures and colors.  I would play with Barbie's because I enjoyed the clothes and how I could make her look different.  I incorporated my aunt's vintage Barbie clothes and had items hand sewn to make her look unique.
I am passionate about helping people feel their best and taking the stress out of your closet.
I enjoy showing people that feeling great doesn't come in a certain size or how much you spend on clothes.  Clients range from 30-70 years of age and I realize that we go through stages in life that change our style and priorities of how we dress.   Having worked with over 100 clients over the years, I recognize it is more about how you feel, than just clothes. My down to earth approach and friendly attitude help me connect and make you feel comfortable. The majority of my business is referral and many of my clients have continued their relationship with me because I help them save time and money.  My style is reflected in my home and they way I shop.  I am dedicated to the environment and helping my community by shopping local and selling/buying used clothing.
When I am not in a closet or out shopping, you can find me in at a cross-country meet, basketball game, or lacrosse game for one of my three boys. Don't be surprised if you see my King Charles puppy, Pahly, riding shotgun in her seat!  Being a mom and married to a small business owner, I understand what it is like to be busy!  I enjoy working out, being a fitness instructor (REFIT®) doing yard work, & checking out local shops, and entertaining.   I also volunteer weekly a center downtown to lift up women struggling in their lives though fitness, faith, and music.  This fitness class (REFIT®) is an extension of my passion to help people feel their best.
I hope you will take the time to look through my client's success stories and reach out to me with any questions!
Interested in getting started on reworking your wardrobe with me? Fill out the form below and get 10% off your first session!